On the evening of December 14, 2012, "2012 High-tech Golden Globe Award and High-tech LED Four-year Celebration Gala" was held in Shenzhen Guanlan Lake Golf Club (Dongguan Club). The theme of the conference was "Glory of the Future", which invited nearly 350 CEOs from the LED industry to participate, including CCTV-2, Finance, First Financial Daily, Securities Times, 21st Century Business Herald, Phoenix Net, every time. Nearly 20 domestic well-known media including the network and other strong support.
2012 High-tech Golden Globe Awards - Annual LED Good Product Awards include equipment, materials and supporting categories, chips and devices, and self-recommended "Light Sources and Innovative Lighting Awards", five categories of 24 product awards, event selection Starting from November 2012, it lasted for one and a half months. Through the self-recommendation, netizen voting, product testing, and corporate publicity, the organizing committee received valid votes from 1,169 LED companies, and eventually more than 60 companies and products were selected. On the evening of December 14, the finalists launched PK on the spot. After a one-minute canvassing declaration, more than 300 LED industry chairman and CEO voted on the site and finally selected various golden ball awards.
In the evening of the 2012 LED good product materials and supporting categories - outdoor power products PK, Mao Shuo power pressure on the two brands of Infineon and Kelly, won the 2012 Golden Globe Award. The organizing committee invited Mr. Zhu Bingzhong, the deputy general manager of Qinshang Optoelectronics, to present the awards to the shortlisted and award-winning enterprises.
Maoshuo Power has long been committed to the R&D, production and sales of new energy products such as LED lighting driver power supply, consumer electronics power supply and adapter. It is a leading global power supply solution supplier and a symbolic enterprise in the domestic power supply industry. Since its establishment in 2006, the company has maintained its leading position in the domestic market for many years. It has passed the national high-tech enterprise qualification certification and is the first professional power supply enterprise to obtain national high-tech enterprises. The company was successfully listed on the small and medium-sized board of the Shenzhen Stock Exchange on March 16, 2012. It is the only listed company in the domestic LED driver power industry. Moso Power has won the title of "Top Ten Local Brands" in the 2011 Gaogong LED Annual Awards.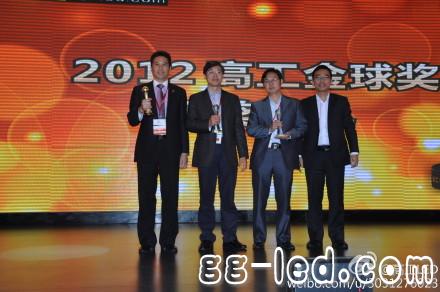 Hengstar's LED backlight enhanced high bright digital signages is designed for semi/full outdoor information display. It built-in with a video decoding board or a network video decoding board, can display files preset in flash drive and can also display programs online. Sizes from 32'' to 65'', 1000-3000 cd/m2 brightness are available. Display's constructure meet NEMA4 (IP65) and NEMA4X (IP66) ingress protection grade according to different environment conditions. Our sunlight readable displays have good considering of heat elimination, ensuring the monitor durable and good performance. The sunlight readable signages have been widely applied to railway station, bus
Signage Display,Outdoor Digital Signage,Floor Standing Digital Signage,Wall Mounted Digital Signage
Shenzhen Hengstar Technology Co., Ltd. , https://www.angeltondal.com