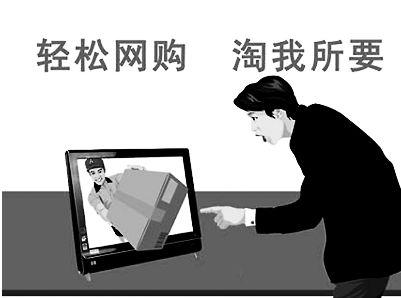 Since the development of e-commerce, user experience has become the touchstone for testing the success or failure of e-commerce. How to provide consumers with innovative shopping models and shopping experiences has become a new opportunity for advancing the development of e-commerce in China. Recently, Jingdong Mall and LeTV.com announced a strategic cooperation and pushed a new video-based online shopping method to provide consumers with an "immersive" shopping experience and create a shopping model integrating shopping, leisure and entertainment. Innovation has opened up a new era of online shopping in China.
It is understood that Jingdong Mall will launch "Internet video shopping zone together with LeTV.com to share popular TV dramas, allowing users to easily watch the latest genuine hit TV dramas while shopping. More importantly, when users are in this zone When watching the hit TV dramas, just watch a certain product appearing in the drama and click the mouse to enter the purchase page of the Jingdong Mall's same product. This allows the user to watch the episode while still having a click. Shopping, really enjoy the super cool shopping experience.
In this regard, relevant person in charge of Jingdong Mall stated that this time together with LeTV, it aims to advocate a brand-new life style and consumption method. At present, online shopping is mainly through text, keywords to search for goods, goods are mostly graphic display, consumer online shopping interest is ignored, the user experience is not high. The video is far better than the graphic in terms of content, plot, and interest. The video-based online shopping method not only enriches the online shopping experience of consumers, but also helps to increase the website traffic, increase the order closing rate, and enhance the user's stickiness. loyalty.
The responsible person of LeTV.com believes that the cooperation with Jingdong Mall, relying on its large user base, can fully promote the transformation of China's e-commerce from the era of graphic shopping to video shopping.
For this "cross-domain" cooperation, relevant e-commerce sources stated that the cooperation between Jingdong Mall and LeTV.com in the "Internet Video Shopping Area" has achieved the precise matching of user needs and has led China's online shopping into a new stage of development. . The rise of online video shopping is not only a sensible move of China's e-commerce insight into the market demand and conforming to the consumption habits, but also demonstrates that Chinese e-commerce has surpassed the product level and has paid attention to the innovative sense of consumer experience in terms of service and emotion.
At present, Jingdong Mall sells household appliances, digital communications, computers, home department stores, clothing, mothers and babies, books, foods and other 13 categories of tens of thousands of brands and millions of high-quality products; LeTV has 90,000 episodes and 5,000 movies. The copyright includes exclusive network copyrights of more than 60% of the hit TV dramas in 2012, and 40%-50% of exclusive online copyrights of hit TV dramas in 2013.
Changxing Fanya Lighting Co.,Ltd , https://www.fyledlights.com