In the blink of an eye has entered the last quarter of 2012, LED companies are too busy to continue to forge ahead in sales goals for the year. The Sixth LED General Lighting Drive Technology Symposium to be held at Marco Polo Shenzhen, Shenzhen will be held next Thursday. PI, TI, Accumulation Technology and many other representative solutions companies will bring the latest LED drive technology to Participants will bring wonderful speeches. LED industry peers and LED lighting driver technology projects will gather together to analyze and exchange the LED general lighting market and technology, and further promote the development of LED lighting drive technology.

Today, the Chinese market is gradually popularizing non-isolated lamps. Guo Chunming, PI Product Application Supervisor, will present the "Non-Isolated LED Lamp Driver" at the conference. By focusing on non-isolated reference designs, high-efficiency non-isolated lamps and ballast designs, the analysis of non-isolated drivers will occupy the solid-state lighting. leading position. PI has participated in the Big Bit Conference for many times, and the technical analysis brought by the PI has been favored by the participating engineers. At this meeting, you will be able to interact with Guo Guan again to gain a deeper understanding of non-isolated drive solutions.

Similarly, Mr. Yu Zhongwei, director of lighting products, will present a wonderful speech titled "LED Lighting IC Design and Power Module Application Trends." Mr. Yu will first describe the development of LED lighting market, and then analyze the development of LED lamps, explain the impact of different lamps on the module design, LED application trends, and finally throw SCR dimming issues, and the audience to discuss .
Rotary ploughing Cultivator Machine:

This ploughing cultivator is centered on a rotating column and surrounded by ploughing knives. The land ploughed by our machines is very loose, the soil has been improved, fertilizer and soil conservation. Through cultivated land, the surface soil layer of a year is turned to the lower layer, so soil maturation is accelerated, which is conducive to promoting the journey of soil aggregate structure, thickening the living soil layer, deepening the cultivation layer, and increasing the living soil layer.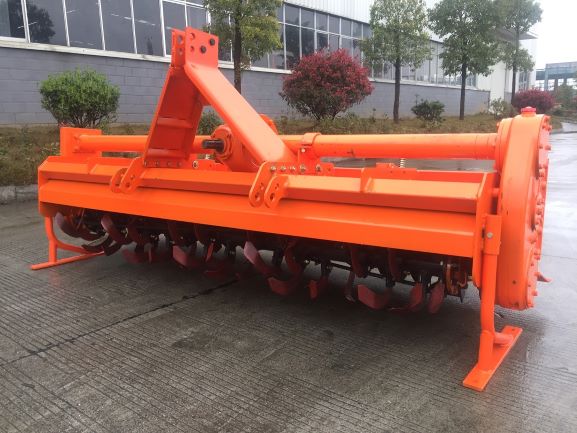 Rotary ploughing Cultivator Machine Technical Parameters:
1. Cutter shaft: single-axis
2. Tilling width: 2000 mm
3. Size: 2250*750*980 mm
4. Rated power: 51.5-65KW
5. Weight: 386KG
Typical Applications: can be worked in paddy field, dryland or hilly ground.
If you have any questions, please contact us directly. Crawler tractor for agriculture are produced by Hunan Nongfu with high quality and good appearance.
welcome you can visit our factory for inquiry, please send mail directly to us.
Rotary ploughing Cultivator Machine
Tiller Cultivator, Small Tractor Cultivator, mini tillage machine, rotary tiller
Hunan NongFu Machinery&Electronic.Co., Ltd. , https://www.nfagmachine.com