[LED Engineering News text / Correspondent] Evolution of Bank of Jiangsu Western Australia Shunchang Ltd. (002245, hereinafter referred to as the Australian foreign VSC) May 16, 2008 initial public offering, since established in 2009, Zhangjiagang prosperous rural microcredit Limited Since the company, Aoyang Shunchang's main business is metal logistics distribution business and micro-credit business.

Just as these two businesses have been doing well, Aoyang Shunchang has announced its entry into the LED industry like other listed companies. Is it going to follow suit? What is the desire of Aoyang Shunchang in the LED industry?

Double main business development LED is expected

As a listed company based on providing metal logistics and distribution business for the IT industry, Aoyang Shunchang announced in February that it will invest 1 billion yuan to enter LED epitaxial wafers and chips, and plan to invest 30 MOCVDs for high power and high. Production of brightness blue-green LED epitaxial wafers and chips.

According to the plan, the project's capacity plan can produce 1.4 million epitaxial wafers per year, and each chip can produce about 12,000 10 mil x 23 mil chips. If the price of each thousand 10mil × 23mil chip fluctuates between 70-80 yuan, the estimated total operating income after the project is put into production is about 12.-13.5 billion yuan, and the net profit after tax is about 2.3-260 million yuan.

According to the feasibility study report of the LED epitaxial wafer and chip industrialization project of Aoyang Shunchang, the project plans to achieve 20% of the designed production capacity in 2012, and achieve 70% of the planned production capacity in 2013, and will reach production in 2014. If all is desired, the LED business will achieve a total revenue of 840 million yuan - 940 million yuan in 2013, contributing at least 150 million yuan in net profit.

According to its mid-year financial report in 2011, from January to June 2011, the company achieved a total operating income of 786 million yuan, an increase of 35.44% over the same period of the previous year; realized an operating profit of 90,910,200 yuan, a net profit of 76,283,300 yuan, and was attributed to shareholders of listed companies. The net profit was 52.849 million yuan.

This means that by 2013, the net profit contributed by the LED business of Aoyang Shunchang will far exceed the current net profit.

In addition, according to the financial report of Aoyang Shunchang from 2008 to 2010, the revenue of the main business metal logistics distribution from 732 million yuan in 2008, 713 million yuan in 2009 to 1.141 billion yuan in 2010, can be described as stable When, smooth and smooth.

However, it is undeniable that the growth rate of the metal logistics and distribution business of Aoyang Shunchang has obviously slowed down, and the operating cost is high. This also causes the gross profit margin to be basically within 10%, and the profit margin is even higher. It is as low as 2%.

Metallic logistics distribution business gross profit rate list:
| | | | |
| --- | --- | --- | --- |
| Â  | Revenue (ten thousand yuan) | Operating cost (ten thousand yuan) | Gross profit margin |
| First half of 2011 | 73,334.49 | 66,249.36 | 9.66% |
| 2010 year | 114,155.85 | 102,633.89 | 10.09% |
| 2009 year | 71,320.51 | 65,917.90 | 7.58% |
| 2008 year | 73,250.50 | 66,996.98 | 8.54% |
Undoubtedly, this time entering the LED industry, Aoyang Shunchang hopes that the main business will gradually transform from the current metal logistics distribution business to the dual main business model of metal logistics distribution business and LED business, making the LED project become the platform for the rapid development of the company. Create new profit growth points for the company.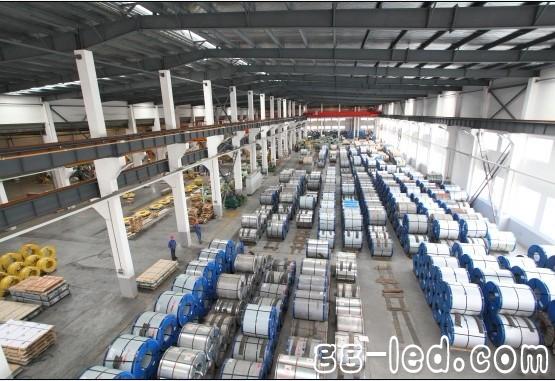 Rice Mill,Rice Mill Machine,Small Rice Milling Machine,Rice Mill Equipment
Hunan Furui Mechanical and Electrical Equipment Manufacturing Co., Ltd. , https://www.thresher.nl