[High-tech LED News] (Reporter/Tang Guirong reports)
On November 20th, the anniversary of the establishment of Jiujiang
Saiyu
Sapphire Technology Co., Ltd. (hereinafter referred to as "Celebrity") and the commissioning ceremony were officially held. 22 sets of 100 kg grade crystal growth furnaces were officially opened. Put into production. Dr. Zhang Xiaofei, Dean of the Higher Industry Research Institute, and Gao Gong LED reporter were invited to participate in the ceremony.
According to the reporter, the total investment of the Saiyu sapphire project is 3 billion yuan, of which the first phase investment is 530 million yuan. The project plans to install 200 crystal growth furnaces to build an annual production capacity of 16 million sapphire substrate production lines. According to the plan, by the beginning of 2012, the 58 crystal growth furnaces ordered by Celluloid to GTAT will be put into production. In an exclusive interview with Gao Gong LED reporter, the chairman of the company, Qi Zhiwei, said that the company's sapphire products will be mainly used in LED, medical, aviation and other fields, of which LED will occupy the most important part.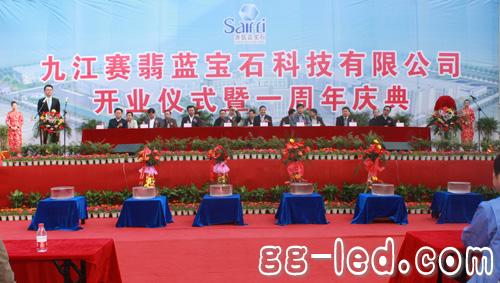 The picture shows the celluloid ceremony
According to the reporter, the celluloid was established on December 17, 2010, covering an area of ​​248 acres and a building area of ​​130,000 square meters. As of press time, the company's auxiliary equipment for 58 sapphire growth furnaces, including ingot opener, grinding machine and crowbar machine, have arrived. The water and electricity facilities of No. 3 plant currently used for crystal growth have also been completed and officially put into operation.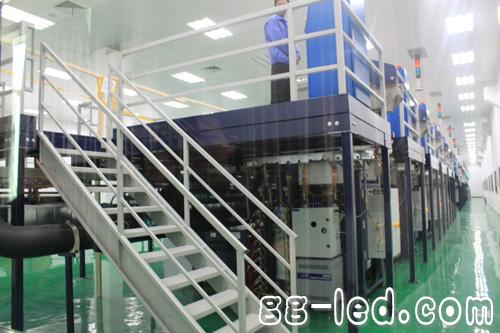 The picture shows the celluloid sapphire production workshop
Zhai Zhiwei told Gaogong LED reporter that in the future, Celluloid will also vertically integrate the LED industry chain to effectively reduce costs. In view of the current overcapacity of LED sapphire and its downstream lighting market, Zhai Zhiwei said that LED lighting products are expected to become truly popular in 2018. For Saiqi, in the next few years, we will focus on improving internal strength, reducing costs and improving product quality in order to cope with future market competition.

We mainly produce Fridge Thermostat, namely Ranco, Sagnomiya style, Pacific style,danfoss .style.robertshaw style,ge style.TAM style,ATEA style,E style,F2000,A2000,711,TIMER,ROOM THERMOSTAT etc. Our products are mainly used in refrigerator, home air-conditioner, car air-conditioner, freezer,watering-trough, water heater and washing machine,oven, fryer etc.96% of our products export.and sell well in Europe, America, Africa ,mid-east and other places worldwide, with VDE,CE, CQC, RoHS and ISO9001 certificates.
Ranco:K50-P1110 K50-P1125 K50-P1126 K50-P1127 K50-P1179 K50-P1216 K50-P1272 K50-P1346 K54-P1102 VT9(K59-L1102) K59-L3111-002 K59-P3018-003 K60-P1013 etc.
Danfoss:077B0021 077B0033 077B0407 077B1110 077B2671 077B6208 077B6706 etc.F2000,A2000
Fridge Thermostat
Fridge Thermostat,Refrigerator Thermostat,Freezer Thermostat,Refrigerator Temperature Control
ZHEJIANG ICE LOONG ENVIRONMENTAL SCI-TECH CO.,LTD. , https://www.china-refrigerantgas.com