The first "High-tech LED Lighting Exhibition", which is known as "leading the new trend of global LED lighting product design and application", was grandly opened at the Shanghai International Convention Center in China from August 30th to 31st, 2011. During the exhibition, Gaogong LED reporters conducted an exclusive interview with Jia Haitao, director and marketing director of Jiale Electronics.
Jiale Electronics is a technology-based and innovative company in the industry. The current products are basically different from those in the industry. The company's product routes are divided into three categories: the first category is the company's fist product - RGB display bracket, has become a system-type product, the product line is very complete, there are about 25 kinds, including 5050 word cup, 2724 one The word cup, 3528 word cup, 3528 counter electrode, 2121 full color and other brackets are all patented technology products of the company.
At the same time, Jiale Electronics also began to develop lighting brackets. The 5050, 3020, 3014, 3528 and other bracket products all have patented technology; in addition, the backlight brackets are also being synchronized, and the patented technology of the bracket products such as the backlight brackets 5630 and 020. Because the 3528 single crystal, 3528 cross RGB and other bracket products commonly used in the market are traditional products, Jiale Company is now producing less and avoiding the homogenization competition.
According to Wang Haitao, director and marketing director of Jiale Electronics, the follow-up company will focus on the development of COB, and the ceramic bracket is also the development direction of the company. The bracket for injection molding ceramics will be available in the company next year, and it has been put into research and development. If it can be mass-produced in the first half of next year, it may become the first enterprise in the industry to produce mass-produced ceramics.
In September this year, the company will officially move from Chang'an to Changping, and the construction area of ​​Changping Industrial Park will reach 15,000 square meters. "After the relocation, the scale of the factory will be about two or three times, and strive to win the first place in the scaffold industry." Wang Haitao is full of confidence in the future!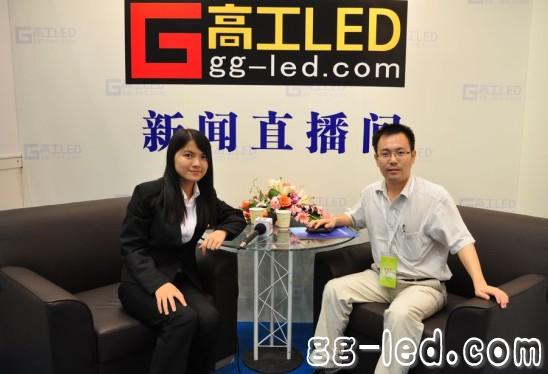 18650 Battery Pack can be assemabled by 18650 cell through series and parallel according to customer's requirement, which can be used for electronic products, such as lighting equipment, medical devices,power bank and so on.
As a professional manufacturer of lithium-ion battery/ Lithium Polymer Battery/li-ion battery/rechargable battery/Lithium Battery/ 18650 battery/batteries pack with 10 years experience, Powercome group now have Dongguan, Hubei & Jiangxi Powercome factories.
According to customer reqiuirement and market, Most of our battery cell are approved CE/ROHS/SGS/UL/MSDS/UN38.3/IEC61233 and Various Li Ion Battery styles for option.
18650 Battery Pack
18650 Battery Pack,Battery Pack,Rechargeable Battery Pack,18650 Rechargeable Battery
Ji'an Powercome New Energy Technology Co., Ltd. , https://www.expowercome.com