The deep concept of low-carbon makes the electrodeless lamp, LED high-power outdoor lighting, T5 and energy-saving lamps become the four major lighting darlings under the energy-saving and emission-reducing economy. The rapid development of technology has made intelligent become the key word in the field of electrician. With the 70s and 80s gradually becoming the main consumer, the stylish and simple style crystal lamps will also be popular. What is the current technology and status of these products? In what direction will 2010 be developed?
Energy-saving products will be the leader in 2010
1, LED high-power outdoor lighting technology problems have a long way to speak data
At present, China's "Ten Cities and Ten Thousand Miles" LED application project has been fully launched. The goal is to use 6 million semiconductor lighting products in the municipal projects of pilot cities by 2011, directly driving domestic demand by 15 billion yuan.
200 million yuan In 2009, Dongguan Qinshang Optoelectronics undertook Beijing's ten-kilometer streetlight renovation project, totaling about 200 million yuan.
At the beginning of 2010, Shifu Lighting won the bid for the "Ten City Wanhao" Phase I LED Project in Yangzhou City, and completed the supply and installation of 20,000 sets of road and landscape lamps according to the contract requirements.
The data shows that the three advantages of energy saving, environmental protection and long life have made the LED industry an incubator for new energy utilization. With the acceleration of the energy-saving and environmentally-friendly LED street lamps to replace the traditional street lamps, LED high-power outdoor lighting will become the lighting market in 2010. The dandy flower.


2010, LED high-power outdoor lighting technology research and development direction as an outdoor application, LED high-power outdoor lighting not only to solve the problem of uniformity, brightness, but also have certain requirements in the light distribution, that is, the coverage area should be large enough, the light can be around Stretching. Combined with the current application status of LED high-power outdoor lighting, in 2010, its technology research and development will focus on the following aspects:
● Improve light extraction efficiency and luminous flux, reduce package thermal resistance, improve secondary optical design, and improve LED light source brightness.
● Strengthen independent research and development of high-end LED chips. At present, most of the domestic LED chips are used in low-end products, and 85% of high-power chips have to rely on imports, which not only makes the manufacturing cost high, but also allows foreign high-end chip manufacturers to obtain huge profits. Domestic production companies only earn a meager hardship.
● Improve heat dissipation. The heat dissipation technology is not only directly related to the luminous efficiency of the LED, but also the poor heat dissipation will directly lead to rapid aging of the LED.
● Strengthen the research and development of power systems. LED high-power outdoor lighting requires a constant-current driving power supply to ensure a constant LED output power, especially in the current situation that China's power supply voltage is not stable. This is even more important.
It is understood that if LED manufacturers can improve efficiency in the manufacturing process of LED stages, the luminous efficiency will have four times of room for improvement in 2015. I believe that the above four points will also be the technical efforts of LED high-power outdoor lighting manufacturing enterprises in 2010. direction. At the end of 2009, Zhenmingli Group has successfully developed a new type of batwing high-power LED lamp that is mainly suitable for LED street lights and tunnel lights.



2, the electrodeless lamp open-pit gold mine has great development potential
In 2009, Jiangsu Zhenghui Lighting and Guangdong Shunxiang Ceramics shined in the field of induction lamps. By the end of the year, Benbang Lighting invested 100 million yuan to enter the field of induction lamps. At present, the country has a huge demand for high-quality light sources, and the large-scale investment and fruitful achievements of major enterprises in the field of electrodeless lamps also indicate that the electrodeless lamps will become the main theme of the low-carbon economy in 2010 with its advantages of long life, low energy consumption and no stroboscopic. Market darling.
As an emerging industry, the electrodeless lamp is developing rapidly. At present, the technical level of various manufacturers of induction lamps is different, and there are still four major bottlenecks in technology:
● Luminous efficiency needs to be further improved. At present, the maximum luminous efficacy of the electrodeless lamp is only about 80. In the era of low-carbon economy, energy saving and emission reduction, a more efficient light source is particularly important.
●The style of the lamp is single, large and unsightly. At present, it is only used outdoors.
● Lack of matching lamps. Since the electrodeless lamp is a surface light source and the illuminator is large, the general luminaire cannot achieve the desired reflection effect. At the same time, traditional lamps can not meet the cooling needs to ensure the life of the lamp.
● High cost and large-scale promotion and application are restricted.
The above four technical bottlenecks will also become the technology research and development direction of the 2010 electrodeless lamp enterprises. At the same time, the current status of the electrodeless lamp is not high, consumers have little knowledge of the electrodeless lamp, and enterprises need to strengthen market cultivation to promote the wide application of the electrodeless lamp.



3. T5 will be upgraded to brand and scale. "At least 5 years in the future, T5 bracket will always be the protagonist of the light source field, and it will continue to rise in the market of engineering and commercial lighting channels, especially in the second and third tier markets and the vast rural areas. In the market, the popularization and application of T5 brackets will be greatly improved, which will bring huge opportunities to the future market." Guo Xi, the manager of circulation products of Sanxiong·Aurora, elaborated on the development prospects of T5.
T5 market status scan Currently, T5 is widely used, but there are also a number of strong T5 bracket brands and mixed products.
● The strong T5 bracket brand products are less, and the low-quality products are mixed with the fish.
● There is a certain gap between the core technology fields and foreign brands.
● Consumers know less about T5 stents and have low awareness.
● There are some unfair price competitions on the market.
Three major trends in T5 development in 2010
In 2009, Philips Lighting's second-generation T5 "Ruyi" bracket was launched, and it invested 60 million euros in Yangzhou to expand its production base. Foshan Lighting also plans to increase sales of T5 and energy-saving lamps into its 2010 strategic plan. With the development of T5 by these leading enterprises, T5 will be branded and scaled up.



4, energy-saving lamps mercury pollution, quality into the focus of attention
600 million yuan, government and enterprises jointly promote "energy-saving lamps to the countryside"
In 2009, the National Development and Reform Commission and the Ministry of Finance publicly selected 13 energy-saving lighting products manufacturers. In 2009, the company plans to promote 120 million energy-saving lamps nationwide by means of financial subsidies. The subsidy amount is as high as 600 million yuan.
Three major restrictions on flying into the homes of ordinary people At present, Sunlight Lighting and Foshan Lighting have begun to implement energy-saving lamps to the countryside. However, on the road to the promotion of energy-saving lamps into the lives of ordinary people, the following three major constraints are still needed.
Mercury pollution, waste energy-saving lamp recycling system is missing. Before the Spring Festival, Sprite's "mercury poisoning" incident was very popular. In the field of energy-saving lamps, mercury pollution has become the biggest environmental problem, and the lack of recycling system for waste energy-saving lamps has also brought huge hidden dangers to environmental protection.
The quality of energy-saving lamps needs to be improved. In the spot check of Guangdong energy-saving lamps, the product qualification rate is only 14.3%, and energy-saving lamp manufacturers need to pay close attention to quality control in 2010.
Consumers, especially the rural market, are still aware of energy-saving emission reduction and energy-saving lamps.



5, modern home and consumer close contact into the main theme
In 2009, many home lighting companies made their efforts on modern crystal lamps. For example, Jinda Lighting unified its brand into "Jinda Weishahua" and implemented the transformation to a popular brand. Huatai Lighting, which specializes in glass lamps and ceiling lamps, is also actively cutting into the field of crystal lamps to promote environmentally friendly home crystal lamps. Looking at the good momentum of modern crystal lamps in 2009, we predict that they will further develop in the following six aspects in 2010.
● The display image of terminals such as specialty stores and exhibition halls will be further upgraded. In 2009, Shengli Lighting spent more than 20 million yuan to reinstall nearly 30,000 square meters of exhibition halls. The grand opening of Jinda Brand Life Museum is an example of this trend.
● Implement a shift to a popular brand. For example, Belle and Jinda invite celebrities to endorse.
● The second and third-tier markets will be more concerned.
● Product diversification and personalization, companies will pay more attention to original design.
● Consumers pay more attention to the decoration effect of lighting and the creation of the overall home atmosphere. The individual requirements for lighting are improved. From the original purchase of a lamp to a set of lights, the level of after-sales service of the manufacturer will be further improved.
● Cross-border marriage seeks extensive cooperation in the field of pan-home.
It is particularly noteworthy that the simple European-style candle light has begun to sell well in the post-80s consumer market.
At the end of 2009, the newspaper conducted an interview with hundreds of provincial and city dealers at the end of the year. Among them, Liu Jie, general manager of Shanxi Taiyuan Seiko Lighting, and Zhu Shihai, general manager of Changzhou Sanli Lighting, spoke specifically about candle lights, especially European style. The candle light performed well in 2009, and its development efforts and product popularity were also very fast. At the same time, the Changchun market candle lights also reported good sales at the end of the year, and their light sources are gradually transitioning from traditional incandescent lamps to energy-saving special candle bulbs. With the 70s and 80s becoming the main consumer, the delicate and simple European-style candle lights will continue to be popular in the market.



6, smart electrician 20 billion yuan market cake
In September 2009, Futian Company made a stunning appearance with the "point" switch of the most advanced revolutionary click-reset technology. At the 2009 Light Expo, TNC Electric's new intelligent switch series has made a major breakthrough in product technology, adopting remote control technology, leading the new era of intelligent remote control switch.
New products and new technologies have become the magic weapon for electricians to win the market, and intelligence has become the key word for the development of electrician trends. Industry professionals predict that in the next 3-5 years, the smart electrician market capacity will reach 20 billion yuan.



Multilayer PCB consist of 3 or more circuit layers bonded together by a thickness of insulating material called prepreg and core. They came into the industry with the advent of SMD population. They are found almost everywhere, wherever electronics are in use – from aircraft to motorcycles, and storage power stations to photovoltaics.
Multilayer PCBs are most complicated than others, and are generally considered to be the most sophisticated PCB product due to their construction methods and design complexities.
BentePCB offers multilayer printed circuit boards with the following special technologies:
· Edge plating for shielding and ground connection
· High frequency base materials for applications up to 80 GHz
· Cavities, countersunk holes or depth milling
· Thick copper up to 105μm (inner and outer layers)
· 500μm thick copper inlays using HSMtec technology
· Solder resist in green, white, black, blue, grey, brown, etc.
· Controlled impedances (single, differential, etc.)
· All recognised Printed Circuit Board industry surfaces available
Items

Manufacturing Capabilities

Number of Layers

1-16 layers

Material

FR-4

Maximum PCB Size(Dimension)

650x1200 mm

Board Size Tolerance(Outline)

±0.2mm/±0.5mm

Board Thickness

0.6-3.0mm

Board Thickness Tolerance(t≥1.0mm)

±10%

Board Thickness Tolerance(t<1.0mm)

±0.1mm

Min Trace

0.1mm/4mil

Min Spacing

Outer Layer Copper Thickness

1oz/2oz/3oz/4oz(35μm/70μm/105μm/140μm)

Inner Layer Copper Thickness

1oz/2oz/3oz/4oz(35μm/70μm/105μm/140μm)

Drill Sizes (CNC)

0.2-6.3mm

Min Width of Annular Ring

0.15mm(6mil)

Finished Hole Diameter (CNC)

0.2mm-6.2mm

Finished Hole Size Tolerance(CNC)

±0.08mm

Solder Mask

LPI

Minimum Character Width(Legend)

0.15mm

Minimum Character Height (Legend)

0.8mm

Character Width to Height Ratio (Legend)

1:05

Minimum Diameter of Plated Half Holes

0.6mm

Surface Finishing

HASL with lead

HASL lead free

Immersion gold

Solder Mask

Green ,Red, Yellow, Blue, White ,Black

Silkscreen

White, Black, None

Panelization

V-scoring,

Tab-routing,

Tab-routing with Perforation (Stamp Holes)
About Us:
BentePCB is a professional PCB manufacturing which is focus on double side, multilayer, HDI PCB, rigid PCB and Flexible PCB mass production. The company was established on 2011.
We have two factories together, The factory in Shenzhen is specialized in small and middle volume orders and the factory in Jiangxi is for big volume.
Why Us?
UL (E492586), ISO9001, ISO14001, TS16949, RoHS certified.
Turnover USD 10-50 million per year.
15,000 sqm area, 450 staff .
Mass Production from single to 16 layers.
Special Material:ROGERS, Arlon, Taconic.etc.
Client:Huawei, SAMSUNG, Malata, Midea,Texas Instruments.etc.
Certification(UL:E492586, TS16949, ISO14001, ISO9001,RoHS):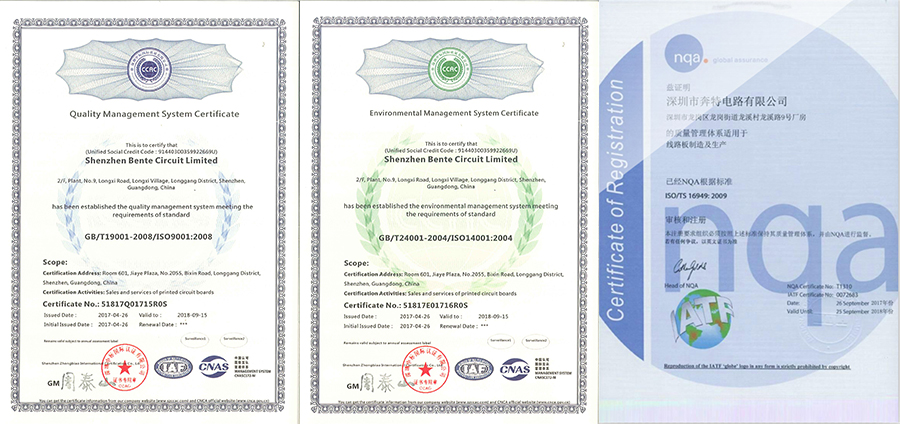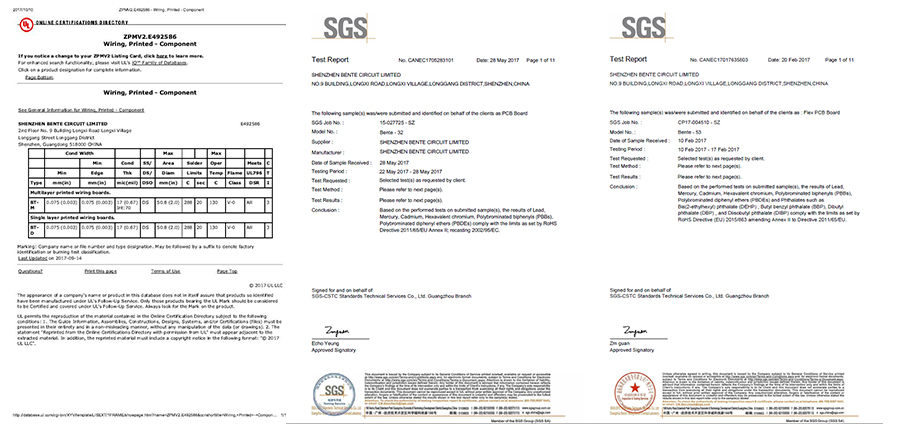 Factory Tour: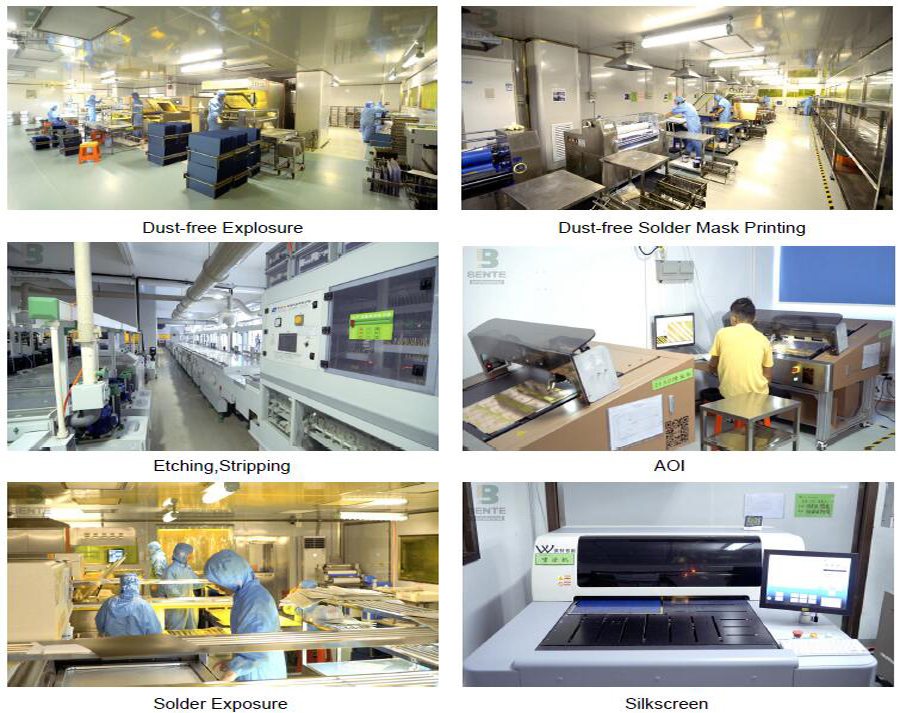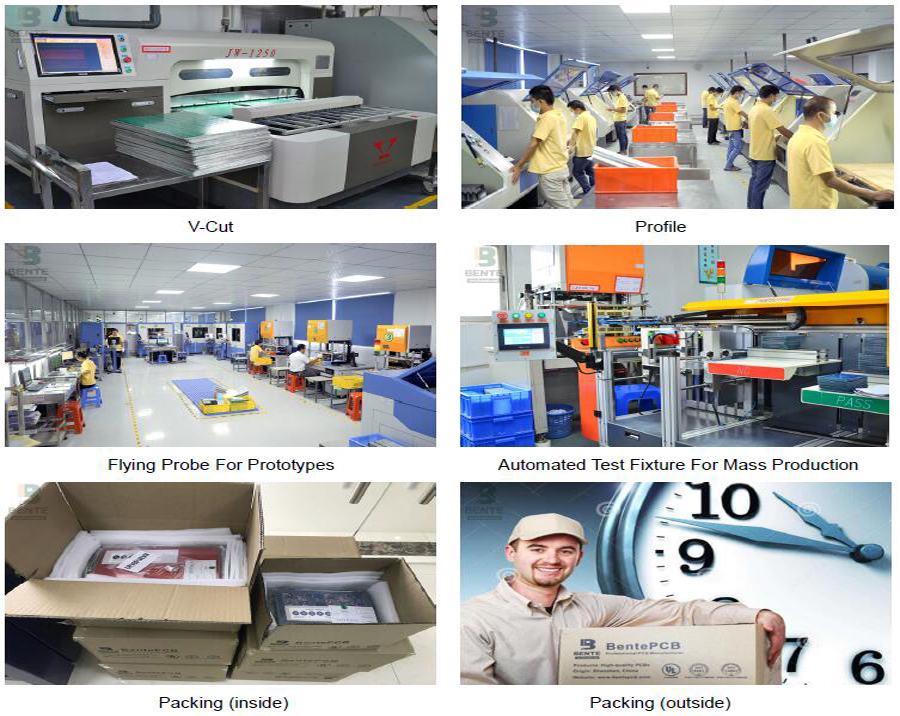 Exhibition:
We Took part in the famous exhibitions over the past years,and got highly appreciation from the top experts,as well as cooperated tightly with them.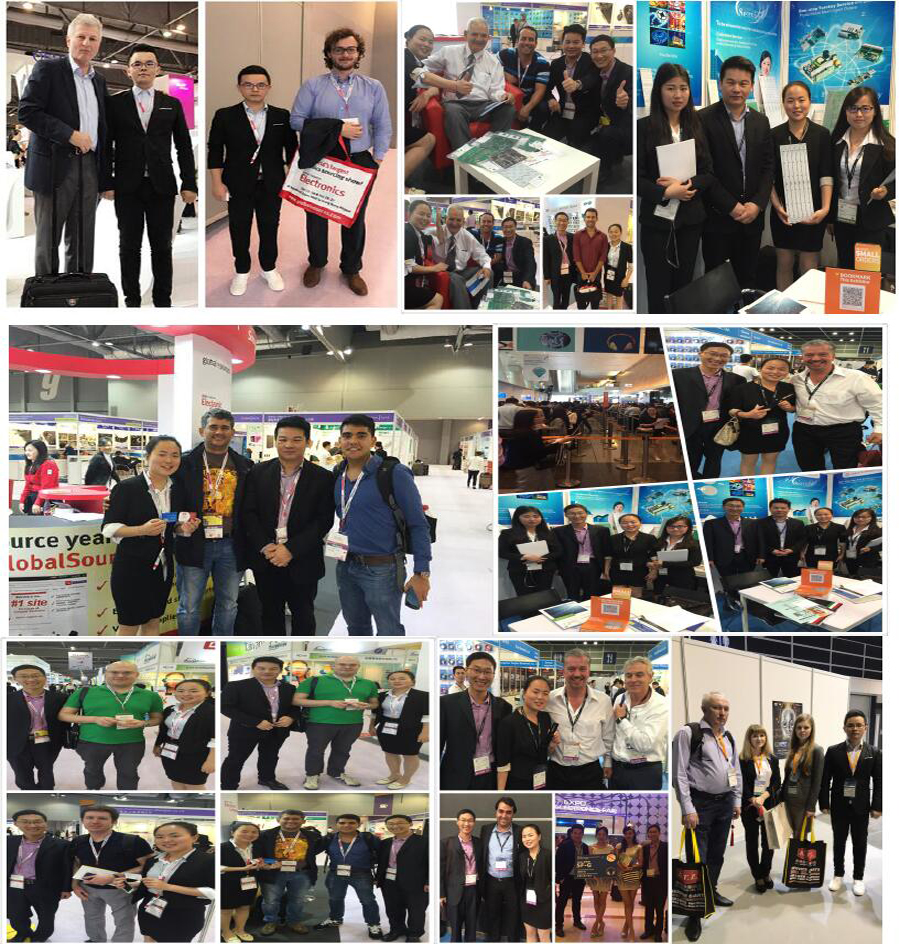 Delivery:
BentePCB offers flexible shipping methods for our customers, you may choose from one of the methods below.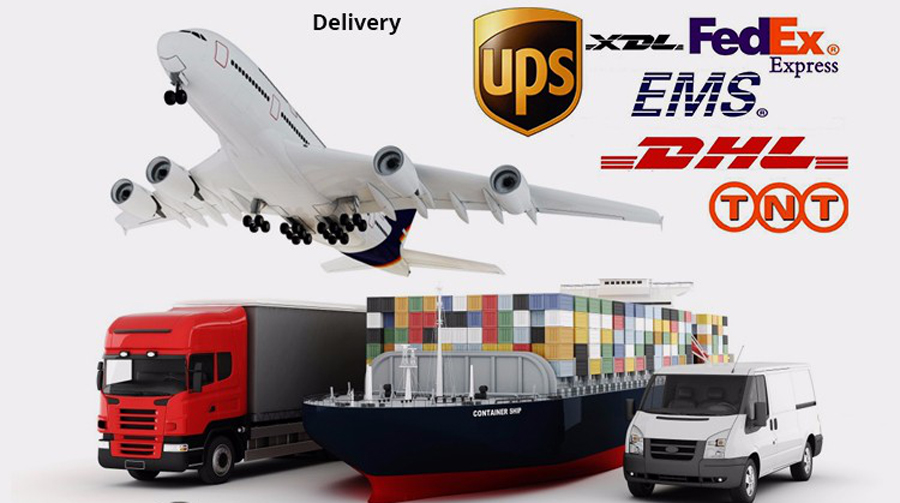 FAQ:
Q1: What does BentePCB need for a customized PCB order?
A: The customers need to provide Gerber or pcb file.If you do not have the file in the correct format, you can send all the details related to the products.
Q2: What is your quotation policy?
A: For the PCB order in large quantity, BentePCB will send you the quotation based on the MOQ of the products concerned, and the price will be reasonable with good quality.
Q3: How long will you send us quotation ?
A: After all files were sent, 2 to 8 hours as per your file.
Q4: What is your minimum order quantity?
A:Our MOQ is 1 PCS.
Q5: How about the service BentePCB offered to the customers?
A: If you have any questions about our products or company, do not hesitate to send us your inquiry to our customer service representatives, Your satisfaction is our pursuits.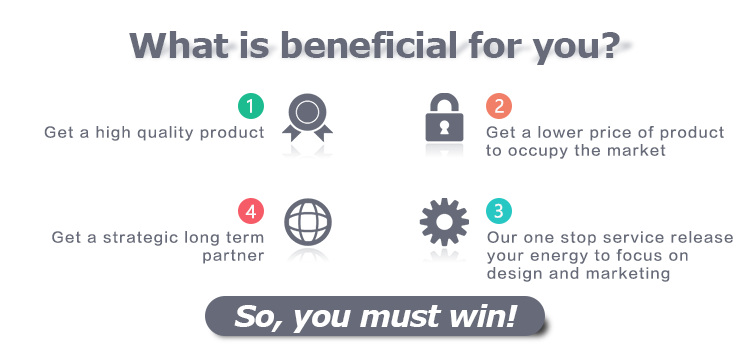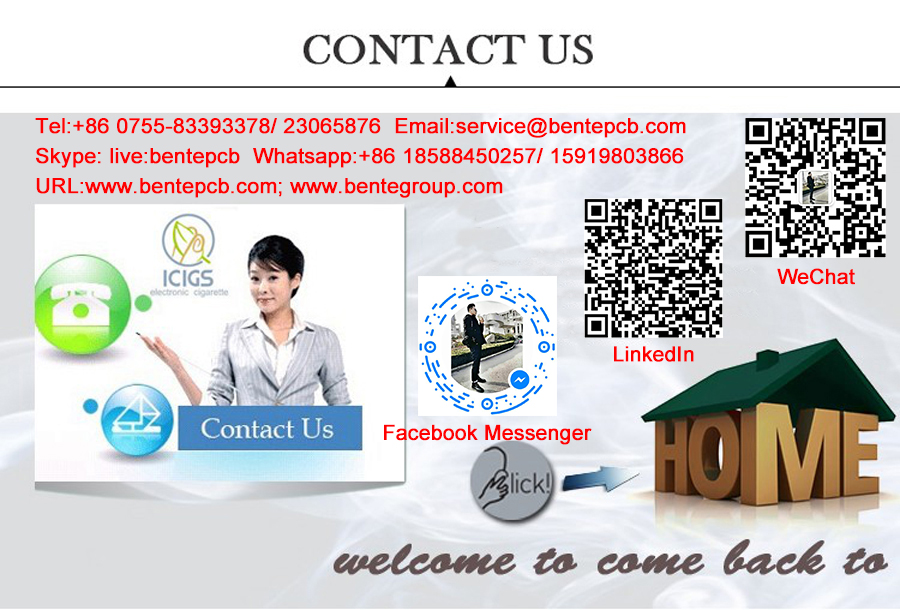 Multilayer PCB
Multilayer PCB, Multilayer PCB Design, Multilayer Circuit Board, Rigid Multilayer PCB
Shenzhen Bente Circuit Limited , http://www.bentegroup.com